Portable Executive Workers Accommodation
Workers accommodation that is a step above
'the usual'
We offer a more comfortable workers accommodation option than just '4 walls to sleep in'. We design and construct workers accommodation fit for any professional or personnel travelling to your worksite.
If you need a solution for a niche complex of workers accommodation that is more fitted out, comfortable and executive than 'the regular', Pegasus Modular Design & Construct are your go-to solution for anywhere from one to twenty executive rooms.
We can take care of the entire process
With our design and construct program we can facilitate the entire process from the design of the accommodation complex, through to the installation. 
We provide a professional service with a full suite of engineering and structural design capability, with good working relationships with those that have the credentials you need to get your project approved.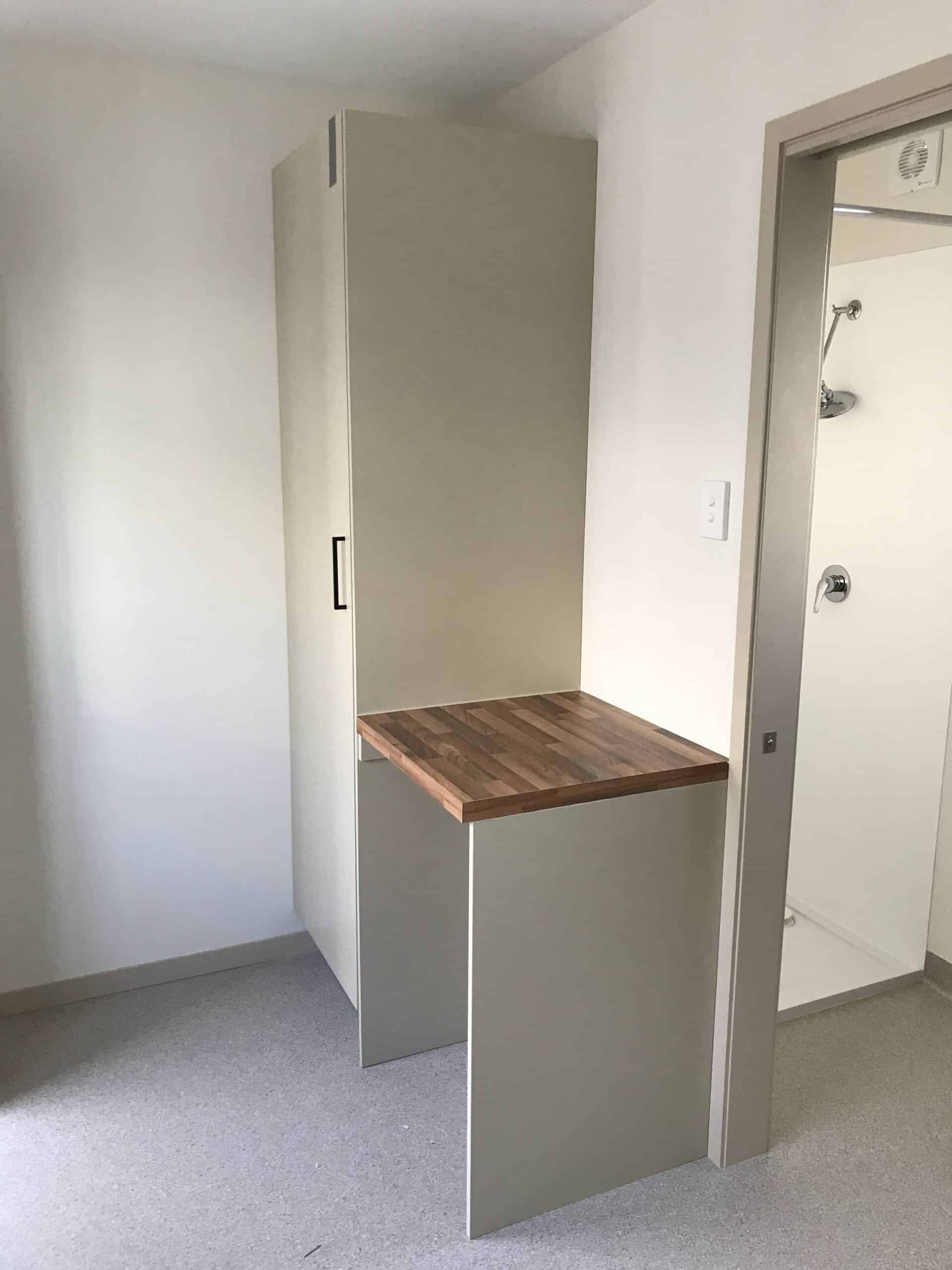 A huge number of
customisation

options
We offer a range of customisation options to fit your site requirements. 
Want tiling in the bathrooms for around about the same price as cladding? No problem. Prefer to choose what those tiles look like? Sure thing. Want to select the lighting that will impress your executives? Easy. And if you want a reinforced base that supports and strengthens the plasterboard? We're already there. It's standard in our builds.
Quality

is what sets us apart
Our bespoke workers accommodation is not just your average workers accommodation. We provide workers accommodation of exceptional quality and added comfort — much better than the 'normal' cheap accommodation option. Ours are designed to be more comfortable for valuable guests and those requiring a longer stay.
We plan, then design, to meet your needs
At Pegasus Design & Construct, we work with you to create a plan with suggestions of what will be most suitable for your needs. We can present you with options and recommendations that fit, or design and construct exactly to your vision, including:
Talk to our
accommodation

experts today
We are the modular and portable building specialists and design and construct executive workers' accommodation to suit your exact requirements. Get in touch with our experts today and let's talk about your project.