Portable Marketing Offices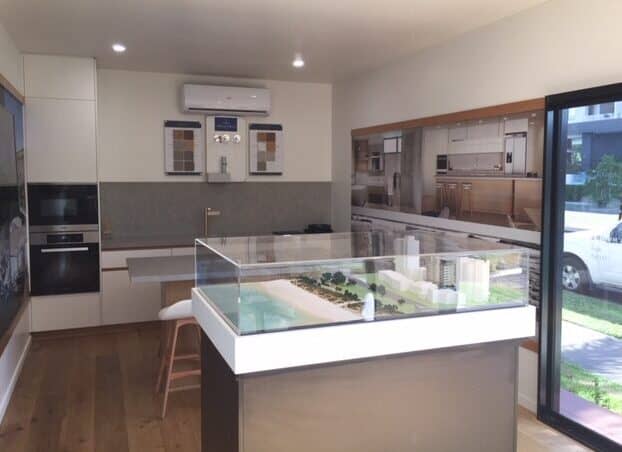 We provide marketing suites that stand out in quality &
design
Our marketing suites are not just about aesthetics; they're about making a memorable mark on your clients. Designed to represent your brand exactly the way you envision, our suites offer a luxurious, innovative, and inviting environment to engage with potential customers and showcase your products. What's more, the portability of our offices ensures that they move when you do.
If you're a land development, building, or housing company seeking a standout, tailored marketing suite for your business, look no further. Our buildings are specially crafted with you and your company in mind.
Serving a spectrum of industries from land development to housing, we pride ourselves on delivering portable marketing suites that encapsulate quality and distinction.
Here's what sets our portable office buildings apart:
A look that matches your brand
Drawing from our extensive collaboration with interior design firms, we seamlessly integrate their insights and preferences into our creations. By partnering with top interior designers, we ensure your marketing suite captures the essence of your brand.
Interested in how it all goes down? Here's an overview of how our process unfolds:
We'll design and construct your marketing suite, using high quality materials and customisation features that suit your needs, wants, and aesthetic preferences.
Our team works with you and our expert interior design partners to determine the colours and specific design elements you'd like. This helps us complete the look of your portable office, and produces a finished product that is sure to impress your clientele.
With your new marketing office done and ready to be quickly deployed, we transport it to your site and get it installed. This service comes complete with an electrical fit out, furniture and fittings, and anything else your project requires.
Packed with features to enhance your sales process:
Crafted with precision, our marketing suites embody quality and function. As specialists in bespoke suite construction, we adapt our modules to your distinct specifications, from expansive wall spaces for marketing displays to abundant windows for natural light and high ceilings. Whatever your design preference, we deliver.
Beyond that, we offer custom dimensions, unique layouts, and the addition of decks and ramps as needed. Plus, we handle all required certifications, ensuring a seamless process from start to finish.
Why choose our
portable

offices?
At Pegasus Modular Design & Construct, we pride ourselves on our bespoke solutions. We understand that every client is unique, and we never build the same thing twice. Whether you're a large building company, council, educational institution, or a government entity, we tailor-make our portable structures to meet your distinct requirements.
Though our ambitions are grand, our team is compact, ensuring that each client receives individual attention. Our emphasis on a personal touch means that we're not just building structures; we're building lasting relationships.
Quality isn't just a buzzword for us; it's the foundation of our brand. Our commitment to impeccable workmanship is reflected in every project we undertake. All our buildings meet or exceed QBCC standards, and our clients can be confident in the durability and excellence of our constructions.
Reputation in the Industry
Our portfolio speaks volumes. By serving major sectors like council, education, government, and big construction companies, we've amassed a reputation for reliability, innovation, and unparalleled craftsmanship. Choosing Pegasus Modular Design & Construct means opting for a trusted name in the portable office building sector.
Frequently asked questions
Chat with our experts about your portable
building needs
As specialists in modular and portable buildings, we craft marketing suites tailored to both impress and meet your specific project needs.
Let's discuss your project and bring it to life today.